2018 key finance skills in demand - commerce & industry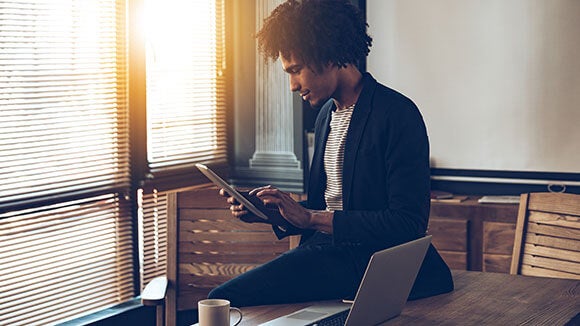 Accountants with regulatory background will remain in high demand this year, as will CPAs, the 2018 Robert Walters Salary Survey has revealed.
We look at the key trends that drove hiring in 2017, and identify the key skills employers will be looking for in accounting and finance professionals in 2018.
"Demand for accounting professionals from employers in commerce & industry was high throughout 2017 as large companies continued to replace leavers while also growing strategic functions such as cost accounting and financial planning and analysis," said Martin Fox, Managing Director of Robert Walters Canada.
"Information technology, property development/construction and manufacturing were all extremely active sectors."
Large firms also focused on up-skilling current staff in the areas of accounting policy and advisory in response to pressure to meet regulatory reporting standards.
Skills gaps were particularly notable around IFRS 15 and IFRS 16 on top of ongoing general demand for accountants with experience solving issues that arise surrounding IFRS requirements.
As a result, CPAs with 1-4 years of post-designation experience from accounting advisory teams within the 'Big 4' were highly sought after.
Salaries saw modest growth ahead of inflation of professionals remaining with the same employer. By changing employers, accountants could secure increases of 7-10% but many were motivated to seek roles which could offer more diverse and challenging work, an improved work-life balance or better opportunities for promotion in the future.
2018 key skills in demand
Accountants with regulatory background will remain in high demand throughout 2018, as companies continue to upskill in their group financial reporting, accounting policy and FP&A divisions.
"The growing private equity/venture capital sector in Toronto will drive demand for controller-level candidates with experience working for private equity backed businesses who can manage organizations going through takeovers and change projects while also managing demanding investors," Fox continued.
CPAs will be difficult to source, with candidates reluctant to leave public accounting firms to move into traditional financial reporting and internal audit positions, favoring roles which are more analytical and strategically focused such as FP&A or corporate development.
The rapidly expanding fintech sector will remain popular with younger finance professionals who are attracted to the work-life balance and innovative workplace environments these employers can offer.
Salaries are expected to remain stable, with minor changes in line with inflation. Candidates will continue to regard bonus, benefits, the nature of the work and wok-life balance as higher priorities than straightforward salary.
Is it time to review your salary? Take a look at our top tips for negotiating a higher salary.
Or, find out what you're worth using the Robert Walters Salary Survey.