Four things to consider before becoming an interim consultant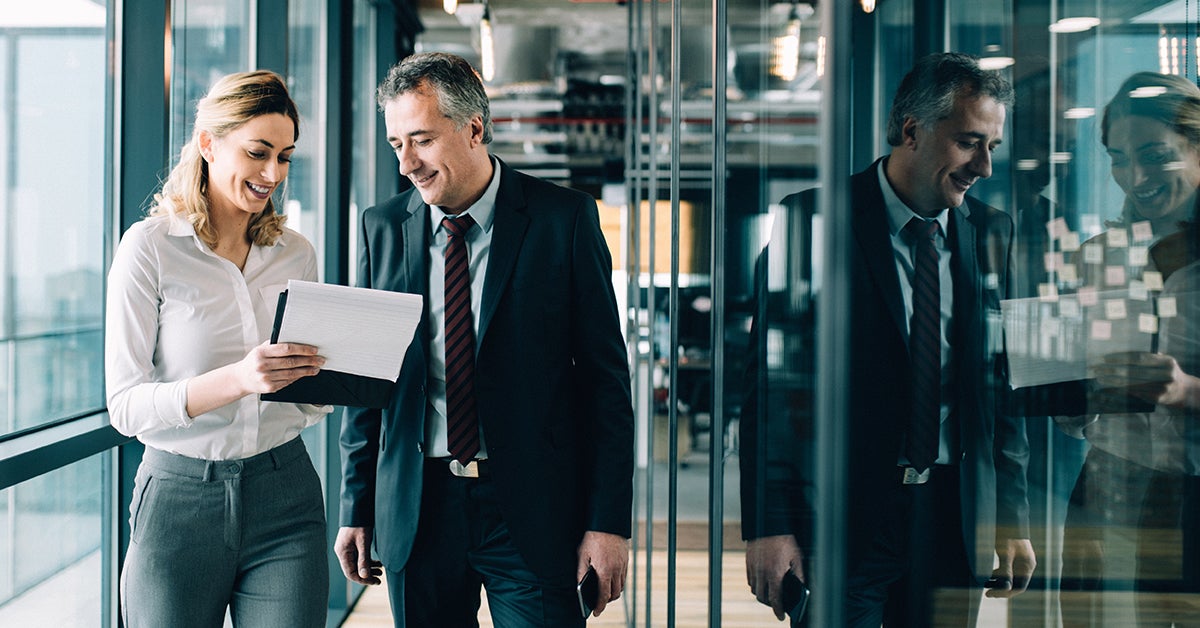 An interim role is a fantastic opportunity for you to take control of your career, and for some people, it's the best decision they'll ever make.
But, leaving a permanent role doesn't come without risks, so don't let yourself get caught out by thinking the grass is always greener on the interim side.
To help you make this decision, we've invited our experts to share some important advice on what to think about if you're considering the switch…
1. Do you have the right mentality?
"When considering an interim role, you need to think long and hard about your motivations for making the move," says Sindhu Suppiah, senior consultant in the interim division at Robert Walters Toronto. It's all about having the right reasons for making the switch, she adds. "Is it to grow your experience in a new industry, learn and enhance your skills, or achieve a better work/life balance?"
She explains: "As an experienced recruiter, I can tell that someone is perfect for an interim role because they get excited about delivering projects and seeing what the next challenge is. If you've got the right mentality for it, you'll always want to give the best service to the client and make sure you become an invaluable member of the team regardless of how long your contract lasts."
2. What are the financial implications?
"The salary attached to interim roles will largely depend on the nature of the project and the demands in the market at that time," says Sindhu. Many companies will offer a gratuity completion bonus which can be included in the salary package, while others may offer an increase on basic salary to move into an interim role, she says, adding: "The financial implications depend on the individual's lifestyle."
Depending on the role, candidates might need a significant pay increase to help cover additional outgoings and make the switch worth it, explains Sindhu, saying that in some sectors, such as IT, interim employees should be aiming to earn at least twice as much as a permanent salary. She adds, "You might be away from home a lot, and you're not guaranteed work, so you'll need this extra money to act as savings to cover additional travel expenses, living expenses and employment gaps."
"And don't forget to check when you're going to be paid," advises Sindhu. "Agencies will only pay you once they've been paid themselves, so if they're on 60-day payment terms, that means you'll have to wait two months for your first pay cheque."
3. How will the change affect your lifestyle?
"When thinking about taking an interim position, the impact on your lifestyle — particularly if you have a family — should be one of the most important things you consider," says Sindhu, explaining that this is often overlooked by candidates who focus too much on the financial side of the role and less on the practicalities and the impact it'll have at home.
"Depending on the location of the job, the type of role and the contract length — some contracts can be up to two years — you could be faced with a complete lifestyle change," she explains. "Some interim roles might be outside commutable distance and if you have to live away from home, you'll need to factor in both the financial cost and the impact on home life. For example, living in Ottawa for five days a week is very different cost-wise to living in Toronto and if you have children, you'll probably only get to see them on weekends."
4. What impact does accepting an interim role have on benefit packages?
"If the benefits of a new role are important to you, make sure you discuss them with your potential employer before making the switch," advises Sindhu, noting that these benefits could include medical cover, annual leave and a 'completion of contract' bonus. As she adds, "interim roles are becoming increasingly popular, so benefits are now on par, or even more attractive than those offered for permanent positions. This makes it more appealing to permanent employees to make the move into an interim role."
Should you make the move?
Any change of job will always require serious thought, but, due to the transient nature of interim roles, the move from permanent to interim will often require more thorough consideration. As Sindhu states, "candidates need to consider what their main motivations are when moving careers" to ensure that they're making the right change for themselves and their family, as well as their future career development.

If you're thinking about moving on read our article on finding your ideal job. 
Or, find out what you're worth using the Robert Walters Salary Survey.