Mastering a skype interview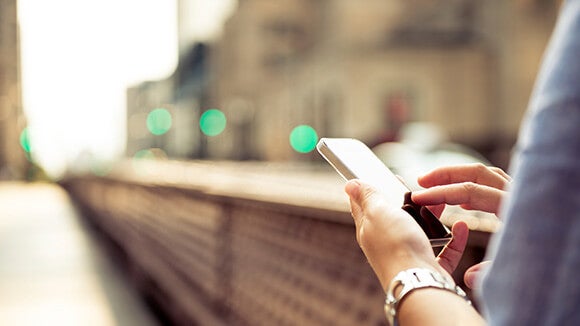 With web-based interviews on the rise, it is becoming increasingly more important than ever for candidates to interview comfortably using the internet. 
Hiring managers from top leading businesses around the world are continuing to stress the importance for candidates to perform well during virtual interviews.  
"Over the past few years, we've seen not only an increase in the frequency of Skype interviews but a preference from some of our clients to use them," says Martin Fox, Managing Director at Robert Walters.
"While web-based interviews can set some limitations, preparation will increase a candidates chance of impressing their interviewer over someone else in the process."
Our top tips for having a successful Skype interview
1. Dress for success - Dressing in the same way as you would a face-to-face interview will put you in the right frame of mind for your interview, plus it will negate any embarrassment if you need to move mid-interview. Dark colours are typically best which avoids stark white as well as overly busy patterns. High gloss lips and glittery jewellery can also be distracting.
2. Keep engaged - Looking into the camera, rather than your image on the screen will help you look as engaged as possible, giving the impression that you are looking into the interviewer's eyes. While you'll want to keep your posture straight, leaning forward toward the camera slightly can increase eye contact and allow the interviewer better read your facial expressions.
3. Consider the setting - Make sure your interview space is distraction free and mirrors a business setting, keeping to a blank or neutral background. Before you start, test the angle of your lighting to avoid being shrouded in shadow and to make sure it's flattering on your skin tone.
4. Don't read from notes - Notes can be particularly handy in a Skype interview, but if you use them, you'll need to make sure your reference to them is extremely subtle. Reading notes or sounding too rehearsed will disrupt the natural flow of conversation, making you look under-prepared.
5. Be wary of technical issues - If you experience a technical glitch like a weak connection or interference, always ask the interviewer to repeat the question. If the problem continues, politely mention it and reconnect to avoid missing any crucial information. Monitoring the speed and tone of your speech will also prepare you for any delays in communication. Remember to test your equipment well in advance as well as immediately before the interview begins.
6. Finish on the right note - As with any face-to-face interview, you'll need to find the opportunity to summarise your main points as well as to thank the interviewer for his or her time, while making sure you confirm any next steps.
Other things to consider;
Your username – think about what kind of first impression this will create. Does it position you as a professional?
Body language – centering yourself a medium distance away from the camera, keeping the upper halves of your arms showing as well as allowing for some free space above your head will allow the interviewer to best read your body language.
Interruptions – make sure you are in a quiet place where you will not be disturbed.
Documents – have a printed version of your resume handy as well as any other necessary documentation. Keeping your email account open is also a good idea in case you need to share any documents with your interviewer.
Headphones – can be typically more reliable than speakers and are far less likely to create feedback. If you use them, make sure they are subtle in appearance so as to not distract the interviewer.
Looking for your next opportunity in accounting & finance? Take a look at our latest jobs here.
Or, find out what you're worth using the Robert Walters Salary Survey.