Maximizing the value of contractors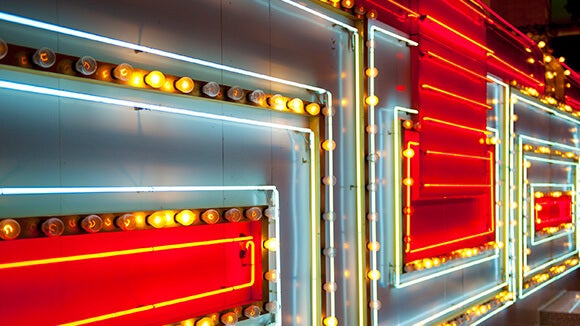 Contractors form an important part of a flexible workforce, but not all employers know how to maximize the value they can bring to their business.
Whether you use contractors regularly or only when projects or workloads require - or have never used contractors before - the latest Robert Walters research publication, Maximizing the Value of Contractors, provides key insights on why hiring contractors could be right for your business and how you should best approach the recruitment process.
Based on surveys of both individual contractors and hiring managers that employ them, the research provides a valuable resource for employers looking to maximize the value of their contract workforce. 
The main benefits of contractors
According to the results of our survey, employers are most likely to value contractors for their skills and specialist knowledge - with 76% of employers citing this as a leading reason for hiring, an opinion shared by 53% of contractors.
47% of employers also say contractors are a useful and cost effective method of bridging shortages in headcount or skills gaps. Nearly a third have an eye on longer term benefits, noting this as an ideal way of judging who to hire on a 'temp-to-perm' basis.
For contractors, a signficant minority (17%), say that their value lies in determining results - suggesting that, for some, the attraction of contract work is linked to a talent for driving solutions to specific goals. 
High pay levels (51%), the freedom to manage one's own tax and financial affairs (40%) and flexibility are also some of the biggest draws for contractors right now. 
How long should contracts run for?
The majority of employers and contractors agree that the most common length of contract is between nine months and a year, reflecting the recognition of a 'bedding down period' to complete the project, particularly for technical or complex contracts. Overall, contractors are typically more averse to short term deals, with only 2% preferring contracts between one and three months. 
47% of employers also say contractors are a useful and cost effective method of bridging shortages in headcount or skills gaps.
The results also show a trend for contracts to last longer depending on the size of the organization, with 70% of companies with over 50,000 employees preferring contracts of six months or more and 53% of SMEs preferring 3-6 month contracts. 
The recruitment & interview process
More than 80% of employers and contractors are in agreement that their preferred hiring channel is a recruitment consultancy. While a near consensus exists among employers and contractors that two interviews are best, 38% feel one is enough and only around one in ten expect three interviews or more.
The length of time between application and hire typically brings about very different expectations between contractors and hiring managers, with 28% of contractors expecting a time to hire of one week or less, compared to 6% of employers.
The induction process
Our survey revealed that the induction and onboarding stage is where we see the biggest discrepancies in expectations between employers and contractors.
40% of contractors say they have experienced inductions that are incomplete, badly conducted, or even non-existent, with technology logins and adequate colleague introductions cited as the most common hurdles.
While almost 90% of employers say they introduce contractors to line managers - with nearly 50% circulating letters or emails of the news to all relevant members of staff, 37% of contractors complain of poor communication with colleauges and managers. 
Read more of our insightful hiring advice articles here.
Or, access the Robert Walters Salary Survey to find out what your worth or benchmark your team's salaries.